Breasts Beyond Belief
Breasts Beyond Belief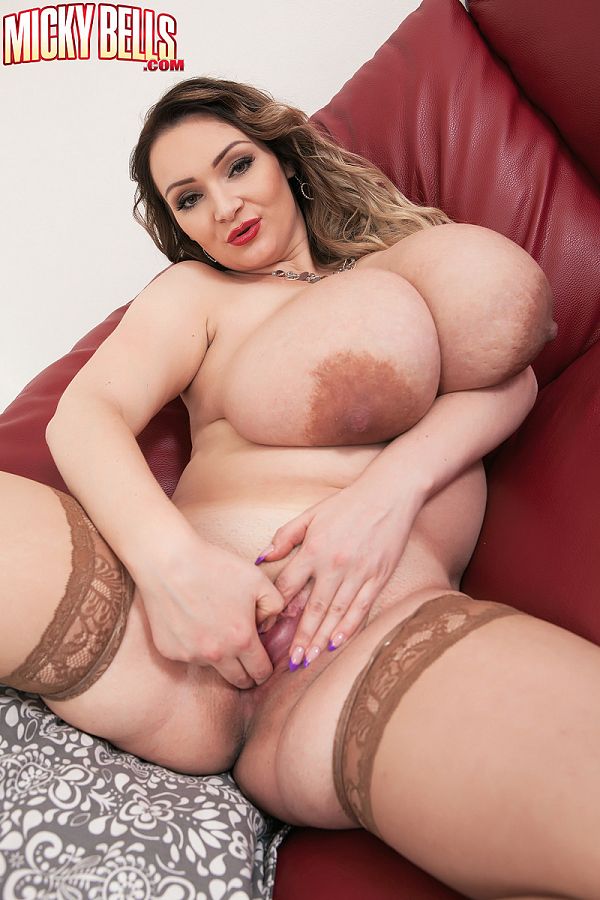 Seeing the new look Micky Bells, Nick made a succinct comment: "Micky Bells is enough to make a bishop kick out a stained glass window!"
Stef83 wrote, "Micky is pregnant and she's more beautiful than ever. Congratulations, Micky, you will be one of the most beautiful mums in the world."
The opening salvo of Micky's photo set brings us pictures of her outside on a side street with her coat open at the top to expose unbelievable cleavage. She enters the building and the fun escalates. We have to wonder if Micky now has the biggest natural boobs in SCORELAND or does Roxi Red?
"I don`t want to come off as hyperbolic," writes Andrew about Micky's previous scene Seeing Is Believing! "But not only is this the best video Micky has ever done, but it`s possibly one of the best scenes that SCORE has ever shot."
Andrew might like this one even more.