Boobs-Eye View
Boobs-Eye View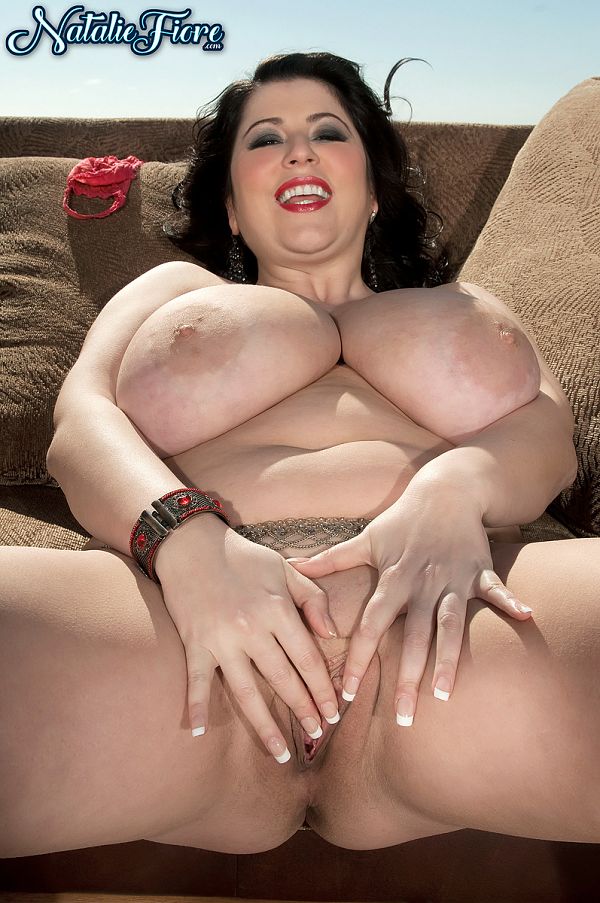 A brickhouse favorite, Natalie's been knocking us out since she first decided to share her stacked body with the world. When SCORE first met Natalie, she talked about her background and her development.
"I remember I was in school and I was so embarrassed and ashamed of my big boob size. Nobody was like me. I was like the mascot of the high school and I tried to hide my boobs under oversized T-shirts and loose-fitting clothes. Then one day I realized I had no reason to hide them. I should be proud of them and I think they are a part of my charm, so now I want to show them to the world. Being in your magazine and videos is the best way I know."
This pictorial was taken on Grand Bahama Island. "Natalie has got such a sensual sexuality about her," Brad notes. "She is a femme fatale with enormous breasts." For some, Natalie could just walk around in a tight tank-top and cameltoe shorts all day and that would be satisfying enough. But she's more than happy to get very hot and very horny and was gifted with a skilled tongue for bedroom chat as well, and that talent for talking, and her sexy accent, really amp up the heat in a video.