Blast from the past: Sexy Vanessa XXX
Blast from the past: Sexy Vanessa XXX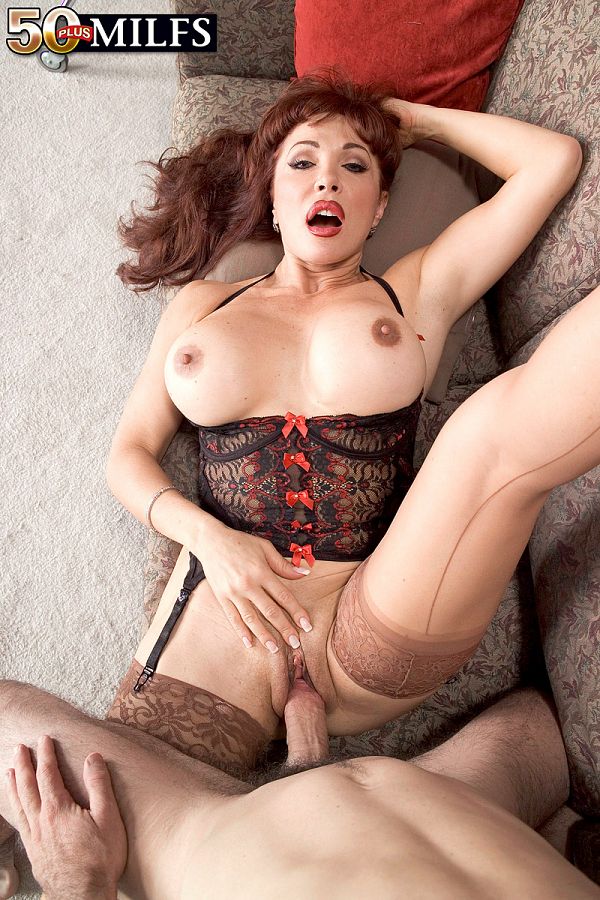 "I always loved sex," said 51-year-old Latina Vanessa, who was a very big deal when she debuted at 40SomethingMag.com in 2004. "I had my first lesbian experience when I was 18. I had a much older boyfriend, like 40, and for my birthday, he got me a girl my age and I loved it. But I never get tired of cock."
Vanessa is from Argentina. By a member's request, these photos and the accompanying video are appearing on 50PlusMILFs.com for the first time.
"I lived in Miami for a while and then I moved to Las Vegas," Vanessa said. "I lived in Mexico before; that's where I started my career when I was very young. I used to do shows and movies, but real movies, not porn. Comedies and dramas and thrillers. I did about 15 movies in Mexico. Then I moved to Miami and started doing shows and tours."
"In Mexico, I used to have a lot of good, good men who sent me a lot of gold, a lot of presents, necklaces, diamonds, cars. Then I met a boyfriend, I fell in love, he was a photographer. We started a website because I was tired of dancing every night doing shows. I was very shy before. I couldn't even spread my legs in front of my boyfriend. It was so hard for me. I would make him turn around and turn down the lights before I would spread my legs."
That definitely changed, as she proves here.
"Believe it or not, I am more successful with women than any man I've ever met. Every time I go out to a club, I always bring home two, three, four girls. It's incredible! And the guys always look at me and say, 'I hate you! I can't even find one woman to go home with! You've got three or four!' But I'm a chick magnet. Wherever I go, they crawl all over me."