Bikini Sex
Bikini Sex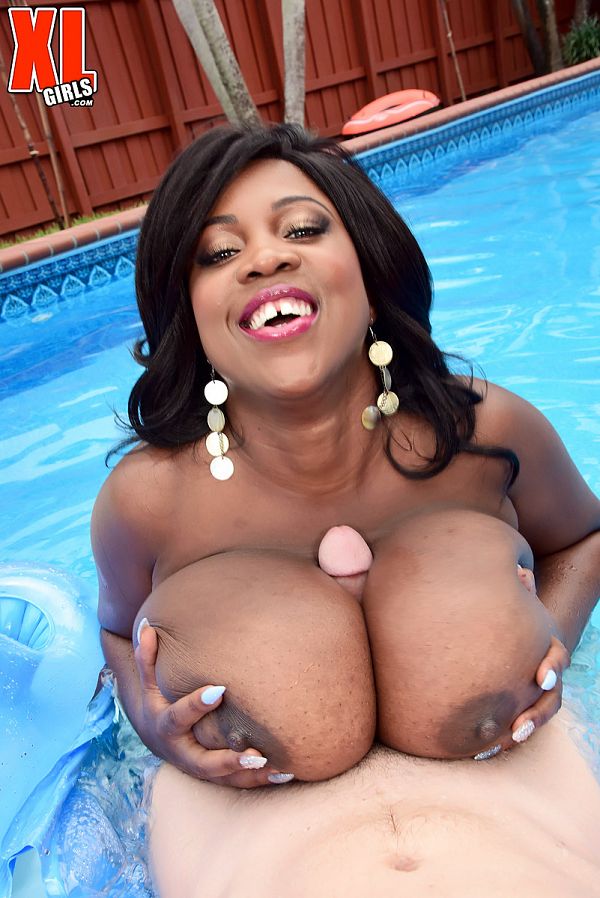 Maserati is having a nice relaxing time in the pool. It's a sunny day and she's floating away on her floats. Do natural boobs float? Yes, they do.
Maserati's body looks awesome in her string thong bikini. If she only wore swimsuits in all of her scenes, many of us would be happy.
Maserati's afternoon reverie is changed by the arrival of Tony. He's got a bunch of bikinis for Maserati to try on. She gets out of the pool to model them for him and test them in her own special way.
Maserati's spectacular body gives Tony another idea after she's done modeling her swimsuits. His cock disappears in her mouth and between her totally huge tits. A guy could spend all day just relishing her tits and tongue action alone but Maserati's pussy cannot be neglected. They enjoy a lusty, busty fuck to make the day complete. What a woman.