Bhiankha: A Fountain of Milk
Bhiankha: A Fountain of Milk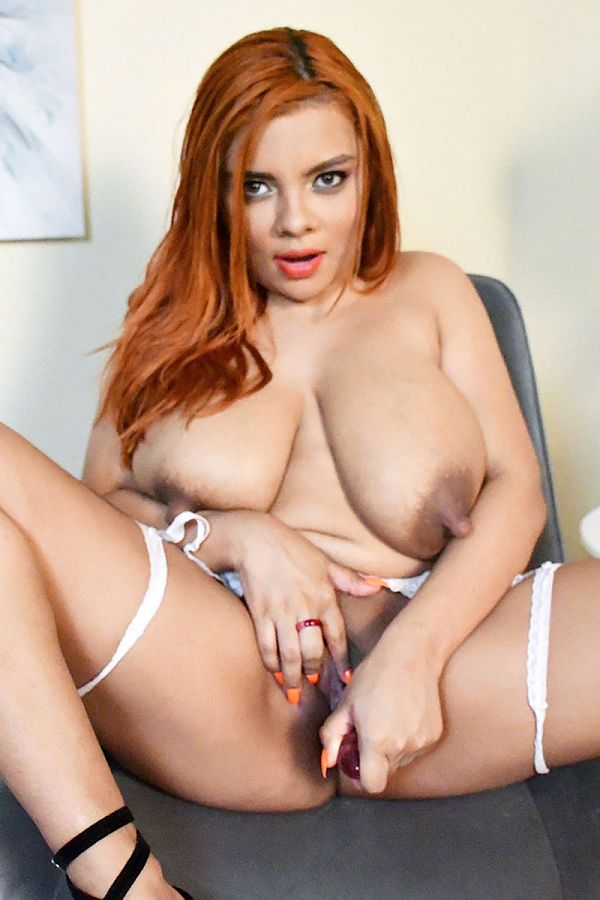 Bhiankha has a beautiful face and body, huge tits and shapely legs. She is a sexbomb in every way. She is also a breast-milker who can spray copious amounts of boob-cream like a fountain out of her long, thick, pointy nipples. She would be a SCORELAND Girl and Voluptuous Girl even if she wasn't a milking super-star.
Bhiankha can tug on her tits and stretch them like they're taffy, a very impressive sight. She can self-suck her milk-engorged boobs hands-free. We've had lactating lovelies at SCORELAND and XLGirls before but Bhiankha takes milking to an entirely higher level. Here she squirts all over a glass table and much more.
SCORELAND: Do you need a bra fitting or can you buy bras off the rack?
Bhiankha: I can't buy bras off the rack because my frame is small but my breasts are big. I always wear a bra unless I'm going to bed.
SCORELAND: When you go out, do you dress to emphasize your breasts?
Bhiankha: Yes, I emphasize my breast size by wearing a push-up bra and a tight top. I get a lot of attention because of my breast size and it feels very good. Guys on the web love my lactation abilities. They say it makes them crazy.
SCORELAND: Tell us about masturbation.
Bhiankha: I like to massage myself with my Hitachi, then I like to penetrate myself with another toy at the same time and look at myself in the mirror while I do it.