Belinda: Hair Today, Gone Tomorrow
Belinda: Hair Today, Gone Tomorrow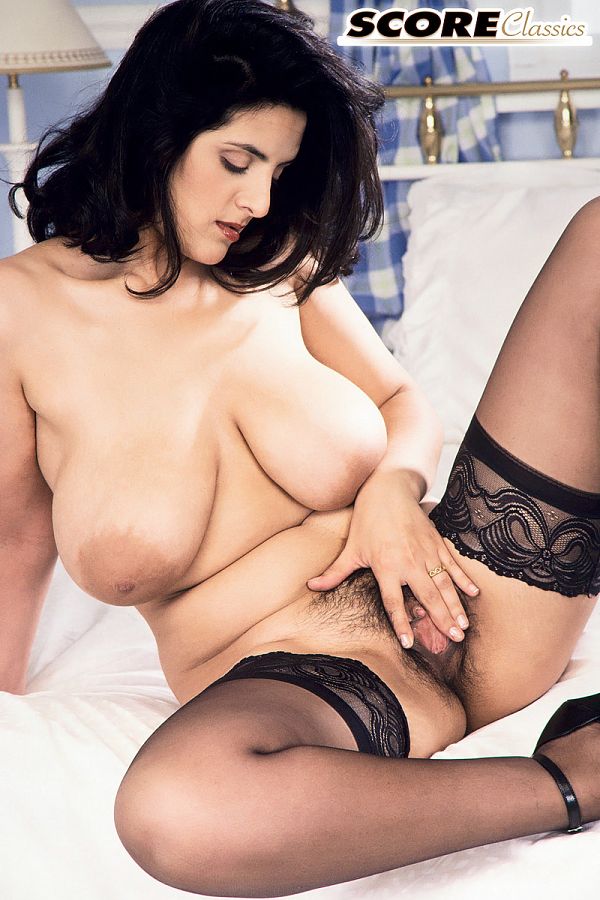 Belinda was an attractive woman from Spain who lived and worked in England. Her pictorials appeared in January, May, September and October 1999 Voluptuous magazine and in May 1999 SCORE. She was the centerfold in January '99 Voluptuous.
Besides her huge natural tits and her awesome anatomy, Belinda had a very large bush and also sported underarm hair, which made her a favorite of the readers who asked for hirsute girls. She also had a luxurious head of hair. Belinda often posed alongside fellow hirsute models, including Jamaican model Shantay and "Hairy Clare" from Scotland. Clare would later go to America to shoot hardcore porn as Scotti Andrews.
These parings were mild for the most part, with some touching and pussy play, and Belinda and Clare used a strap-on fake cock in their shoot. Mostly the girls pulled on their pussy hair and armpit foliage.
This letter from a reader summed up her appeal to many during Belinda's tenure at Voluptuous.
"At age 60, I find that I'm not really sexually attracted to the teens and twenties-aged women portrayed in many of the men's magazines. Perhaps this is as it should be for a man of my age. After all, I have a daughter who's 34. I've come to prefer women who appear to be at least 30, with pretty faces, hirsute, realistically fleshy, maybe even somewhat on the plump side, like the legendary 'woman next door' with naturally-full breasts with large, dark areolae and the droop of what I'll call life experience, and a general aura suggestive of friendliness and intelligence. Belinda is a model who magnificently fits my criteria."