At Home With Sweater Girl Brooklyn Springvalley
At Home With Sweater Girl Brooklyn Springvalley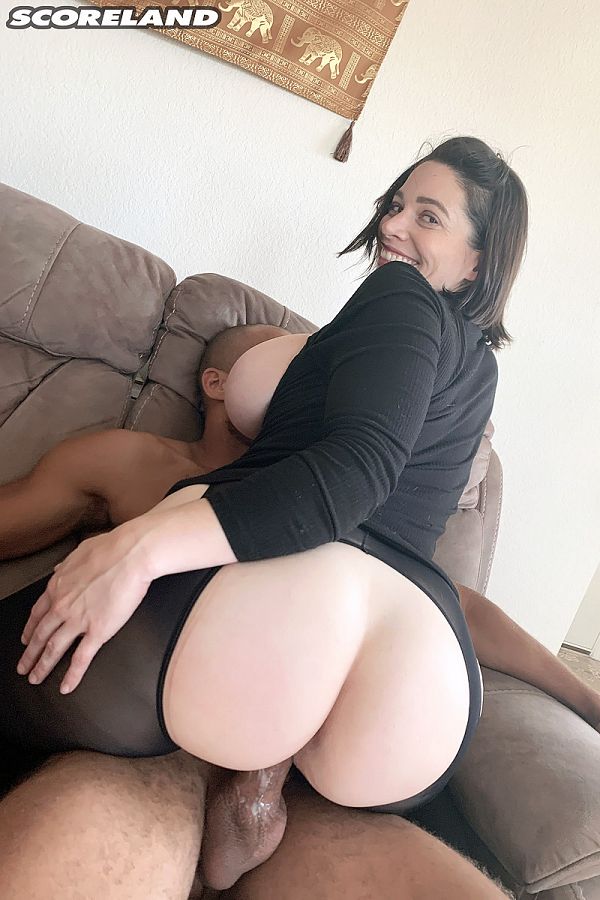 Brooklyn Springvalley has worked in offices and in retail but shooting videos and photos is her favorite activity of all. We're definitely happy about that. The cheery, pretty brunette has a traffic-stopping body that must be seen and 34K tits that will blow you down. Her personality is high-energy and fun-loving. She gives Myles a tight sweater show that leads to boob-sex, dick-sucking and a bouncing bang.
When we asked her how she found out about SCORE, Brooklyn said, "We've been fans for many, many years."
Brooklyn's hobbies include speed-reading, writing, playing video games and learning to play the ukulele. We can picture Brooklyn wearing a bikini top and a sarong and strumming a tune.
"I like to buy soft bras and underwire bras with a deep plunge. I can usually get them online or at Nordstrom. When I go out, I usually wear something that emphasizes my breasts unless I'm going someplace where that wouldn't be appropriate. I wear fitted shirts or dresses, often low-cut. I always get a lot of attention and usually it's funny because I've seen guys' eyeballs bug-out."