At Home With Erin Star
At Home With Erin Star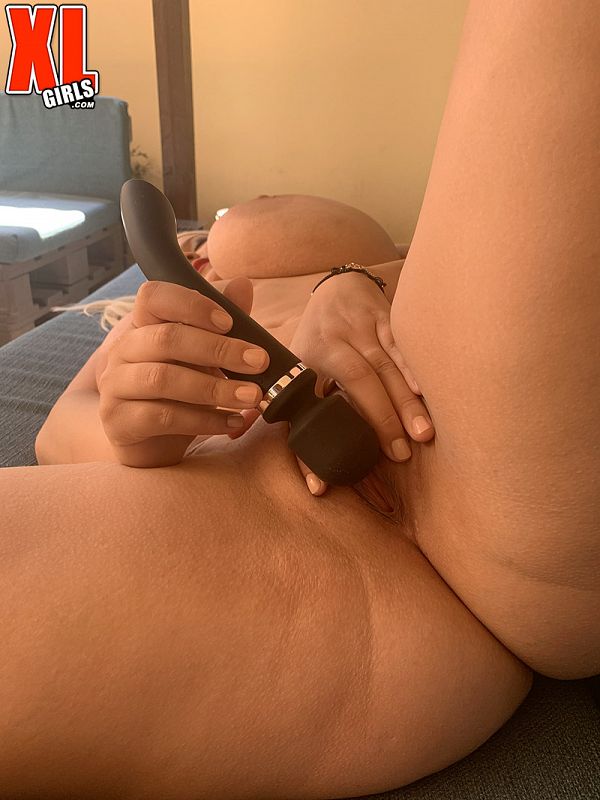 Sexy Erin Star is wearing a red bra and panties, and high heels. Erin walks towards the camera and then walks away from it, catwalk style, strutting and strolling. She takes off her heels and walks barefoot to and from the camera. Behind Erin is a framed cover of October 2017 SCORE and the back cover with Erin and her nubile sister Helen.
The camera is up-close as Erin bounces her boobs in her bra. She takes off her panties and turns her back to the camera to spank herself several times.
Facing the camera, Erin unhooks her bra, lowers the straps off her shoulders, leans forward at the waist and shakes her shoulders and chest so that the bra falls off.
Erin bounces her breasts against her chest and lifts her boobs. She sinks her fingers into her breast-flesh and there is a lot of lovely breast-flesh to sink into. She claps her knockers together, tugs them, squeezes them and sucks on each nipple, leaving lipstick circles. She rubs an ice cube on her nipples to stiffen them.
Erin bends forward from the waist and dangles her tits. She moves and swivels her body and hips like a belly dancer. After her dance, she beckons with her finger for the camera to follow her to the outdoor patio.
Getting on the couch, Erin rubs her clit area with a wand, sticking out her tongue and grinding her hips. After she cums from her toy joy, she blows a kiss to the camera and says, "Bye-bye for now."