At Home With Bonne Shine
At Home With Bonne Shine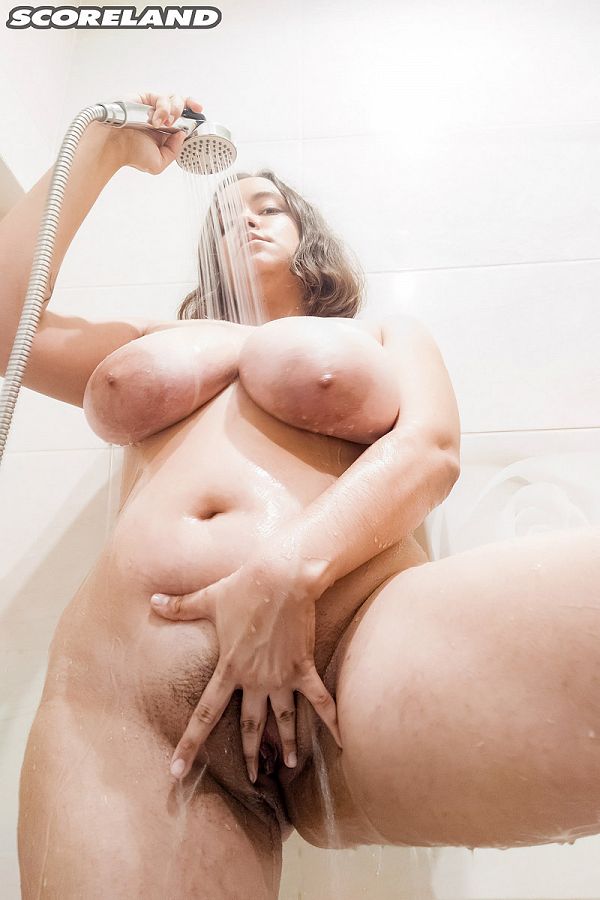 Bonne Shine found The SCORE Group through Google. She's nineteen and very well-developed. We mean very well-developed. Because of you-know-what, Bonne made a video and shot these stills at home for her debut at SCORELAND but plans are in the works for a more traditional shoot.
"Among my peers, I was the biggest-breasted girl in school. My breasts were at least two sizes larger. In school I was engaged in archery and volleyball but now I don't play sports."
Bonne faces the usual everyday challenges of dressing her voluptuous, curvy body.
"Buying a bra is a big problem for me. I always need a fitting because the bra might not fit well. It's very rare to buy something stylish because my size is often out of stock. I almost always wear a bra. It's more comfortable for me."
Like any healthy, 19-year-old girl, Bonne is horny.
"I masturbate two to three times a week. During masturbation, I pay a lot of attention to my clitoris, actively stimulating it. I prefer to use strong vibrators to stimulate my clitoris."
Welcome aboard, Bonne Shine