Arianna's Got Some Company
Arianna's Got Some Company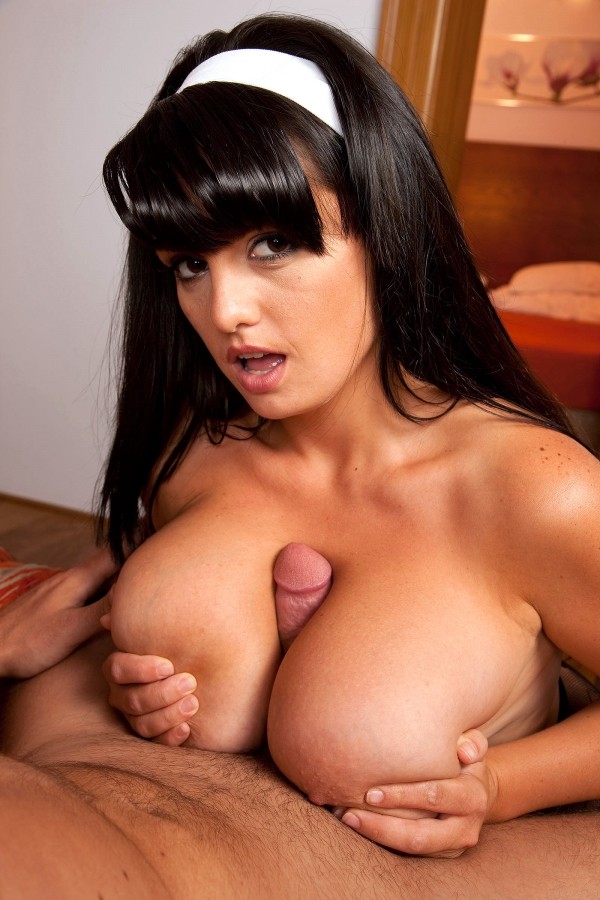 "I think I like having sex on camera more than being by myself," Arianna told us recently. "When I am by myself, I am the center of attention and I have to think about what to do next. But when I am having sex with a man, I know what to do next!"
First of all, at this website, Arianna is always the center of attention.
Second of all, judging by what we've seen, Arianna knows exactly what she's doing in her solo photos and videos.
Third, she sure as heck knows what she's doing when she's fucking, too.
In these photos (and the upcoming video), Arianna has that good-girl-gone-bad look, which is one of our favorite looks for Arianna. She looks like she's dressed for Sunday brunch at a classy restaurant, but before we know it, her tits are coming out, and Arianna's having full sex on camera.
"It feels so natural," Arianna said. "At first, I was doing it for my fans, but now, I am having as much fun as they are."
Doubtful. But we're happy to hear it.