Angellyne Hart: Huge-Boobed Cum Fuck
Angellyne Hart: Huge-Boobed Cum Fuck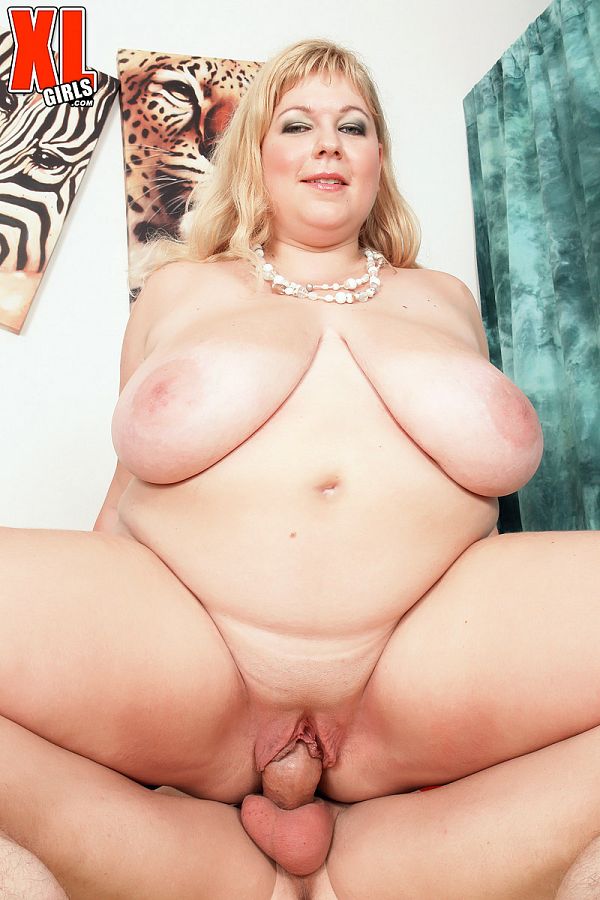 Colossal-chested Czech chick Angellyne Hart bangs a dong, then gets it on. One of the regular XL Girls' studs, Steve Q., is her fuck partner. Angellyne gets a hard-pounding, and after Steve ravishes her, he splashes down on her face.
When we asked Angellyne about what she likes to do in bed with a guy, one thing in particular stood out.
"I like to take a break during sex to suck the man's cock. It gives us both a chance to rest. I also get to taste myself on him, and I really enjoy that. I will always suck his cock before we fuck. But there is something about taking his cock out of my pussy and putting it in my mouth that is so sexy." True, Angellyne looks hot with a cock stretching out her mouth. Doing porn gets her paired with studs that she wouldn't meet otherwise.