Angelique: Emergency Ward DD
Angelique: Emergency Ward DD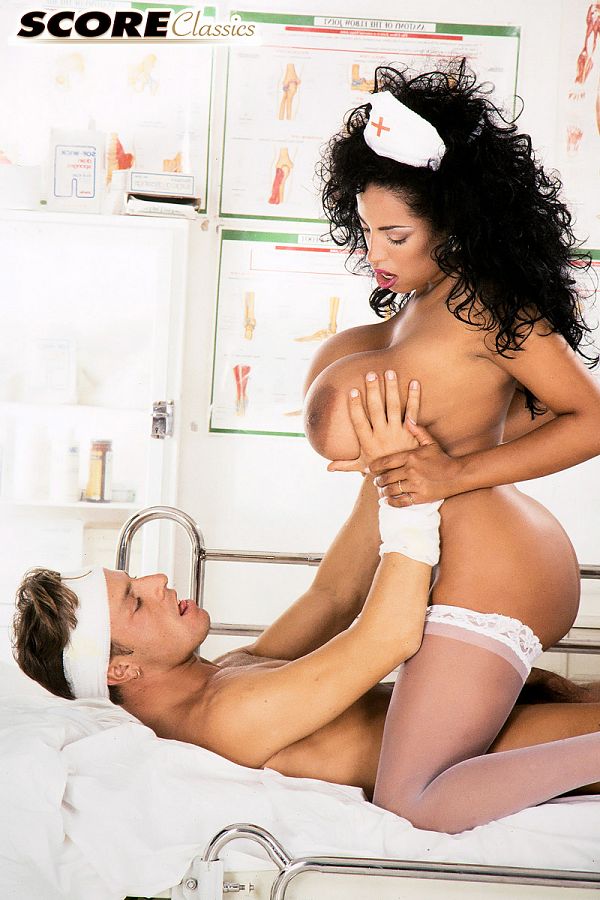 Kris was injured by falling off a ladder watching SaRenna Lee and Lisa Lipps have Lesbian lick-outs but it's clear that a head injury did not stop him from fucking Nurse Angelique in his hospital bed.
The term "Nil By Mouth" on the sign is the instruction to the nurses to not give the patient anything to eat or drink unless directed by a physician. However, he can lick and suck Angelique's huge boobs and tight pussy.
This scene was shot in the UK where health care like this is commonplace.
"I like very masculine-looking men," Angelique said. "Rough hands, a tough body and a thick cock I can squeeze. Men do not have to be handsome or be pretty boys to be attractive to me. What might be thought of as an ugly face, I find very masculine and appealing."