Anal For A Friend
Anal For A Friend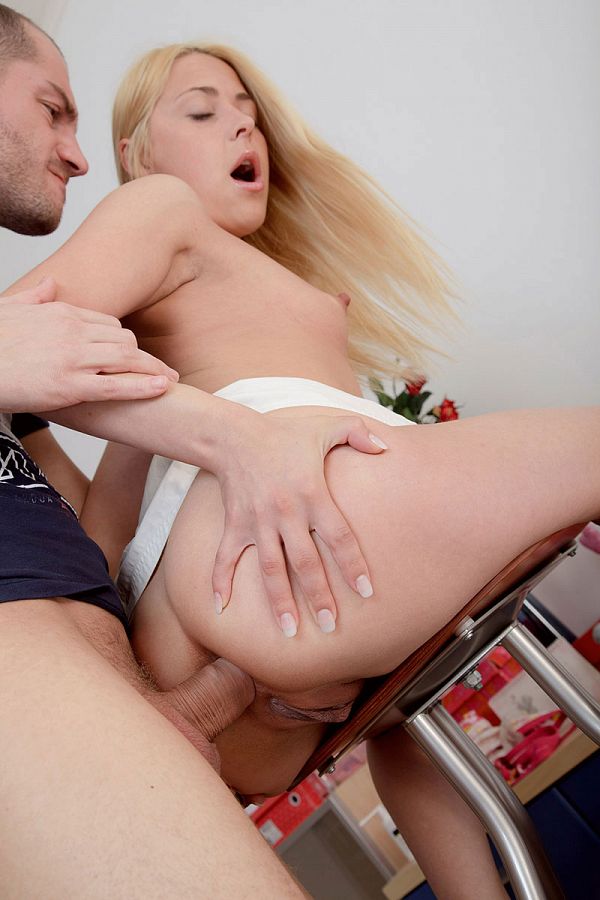 In case you're wondering how you can become a professional porn stud, we're about to share an industry secret. You have to bring a girl with you to your audition. That's what Alex did, and it got him his first on-camera fuck scene. See, the world is full of guys who think they can do the job, but only a few men have the right stuff. If you have a girl willing to be shot on-camera for producers, then companies get to see what skills you have without having to find, hire, fly to set and shoot a brand-new amateur model.
Of course, it helps if your companion is as enthusiastic about raunchy sex as Anabela. She's a true freak who wanted her friend to get his dream job, so she took his fat cock up her tight ass with a smile on her face. Now that's a friend!
Let's be honest. Anabela is the true star here. We begin this scene with her lying on the bed, looking sexy and getting her pussy nice and juicy. She pulls down her thong in order to slide a butt plug in her pristine asshole. By the time Alex shows up and starts using the toy to fuck her butt, she's practically gagging for his cock. She doesn't even want him to start off in her cunt. She needs him in her ass ASAP.