A Three-way Anal Party For Tessa Orlov
A Three-way Anal Party For Tessa Orlov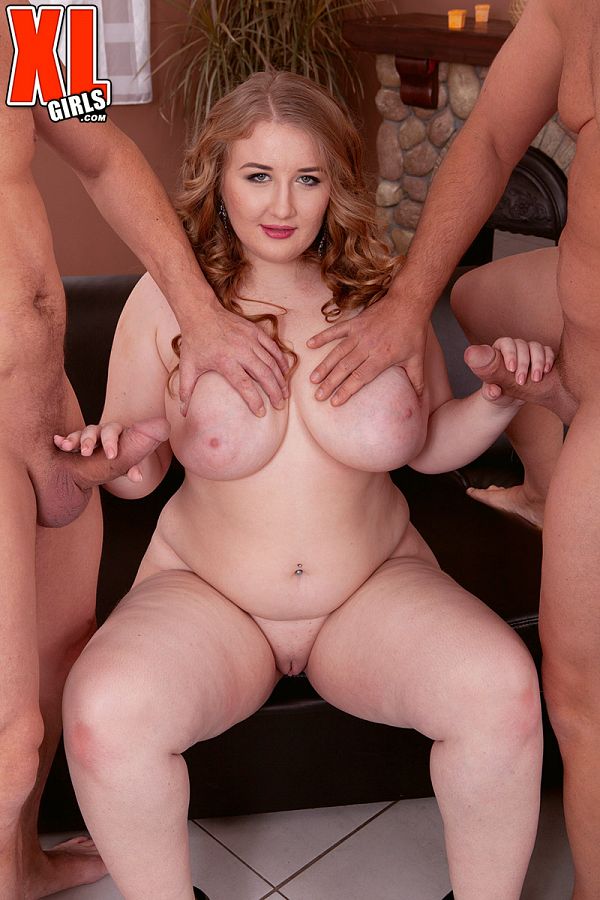 Tessa Orlov's never had sex with two men at the same time. When we first met Tessa, she said that two men taking her was a fantasy she's never had in real life and just a day-dream she has sometimes when she masturbates.
"I would like to try a threesome but so far I have not been able to do it," Tessa explained. "I always wanted to try it but I have not had the chance or met the right two men who could give me exactly what I want."
The people at XL Girls offered Tessa the chance to safely visit fantasy land and live out this horny dream. She was game to go. Two top X-Men were selected to give Tessa the time of her life and she later said she slept soundly that night.
Tessa had practiced opening her butthole with different toys in an earlier scene and followed that up with another scene in which a guy did the ass exploration. She's now ready now to add ass sex to her spit-roasting party with the two ramrods. When Tom isn't busy fucking Tessa's sweet mouth, big tits, young pussy and butt hole, Steve Q. is doing exactly the same. Two lucky guys slammin' this tasty morsel of a girl and fulfilling her plump desires.