A snack with Micky
A snack with Micky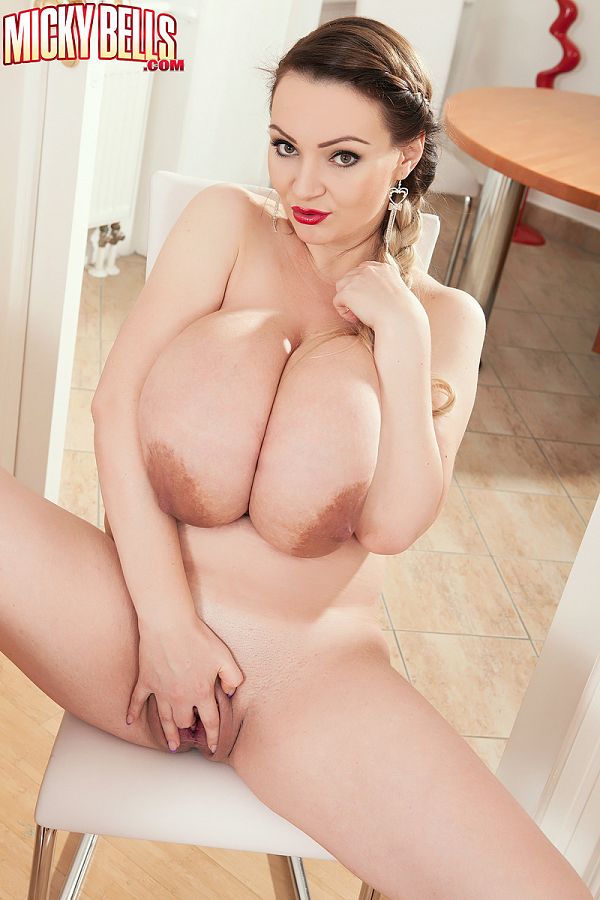 "People ask me if I have any special talents," Micky Bells said. "I can't think of any except I can suck my boobs without holding them with my hands." That's a very valued talent at SCORELAND because very few girls can do it even when they hold them up to their mouths. We don't know if Micky played with her food growing up but she does here and uses her now-gigantic sucklers as serving dishes.
Micky said her kinkiest encounter was, "Maybe when the guy was beating his balls and still felt horny and excited." He was probably a politician.
She also likes to play with other big-titted girls and remembers the fun times she had in Jamaica with Gya Roberts and Terri Jane and in Mexico with Natalie Fiore and Hitomi. Now and then Micky watches the videos of those get-togethers.
"I like Gya and Terri a lot. They are both very sweet and funny. We did a scene with water guns and we were running and squirting each other. I liked that."