A granny and her fuck machine
A granny and her fuck machine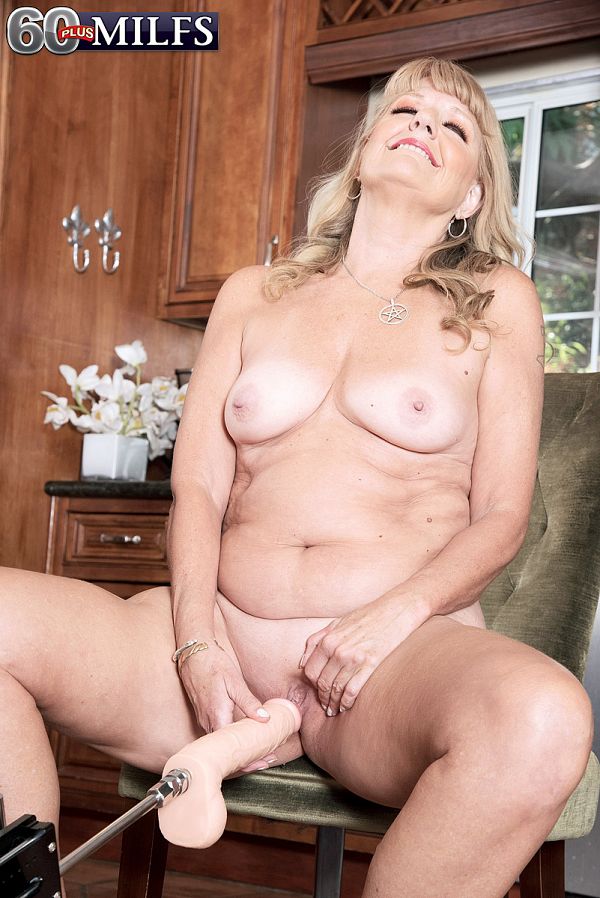 "I don't shy away from cameras and spotlights, whether it's with sex or not," 61-year-old divorcee, mother and grandmother Mia Magnusson said. "When you're younger, being awkward and shy, you're a lot more inhibited and shy, and, at least women, you attach a great romantic expectation out of sex, so you're always riding that high and low of broken hearts. When you get older, you can enjoy it for what it is. Freer and more fun."
Today, this saucy Aussie is having a lot of fun. She's not having fun doing dishes, although that is what she's doing in the opening photos.
"I'm at home in my kitchen today. Just doing some dishes. Somebody bought me a new kitchen appliance. Can you guess what it is? Do you think it's a dishwasher? No. Is it a blender? No, I already have a blender. Do you think it's a food processor? Well, it's a processor but not necessarily for food. Let me show you what it is. You're gonna love it."
Well, here's the deal. It's not really a kitchen appliance. Oh, sure, you could use it in a kitchen but it would be better used in a bedroom.
It's a fuck machine with a big, fat dildo attached!
She takes off her clothes, lies back and has it fuck her pussy while she diddles her clit.
No food will be made today in Mia's kitchen. But well-fucked granny pussy is on the menu!