A Corset for Corina Curves
A Corset for Corina Curves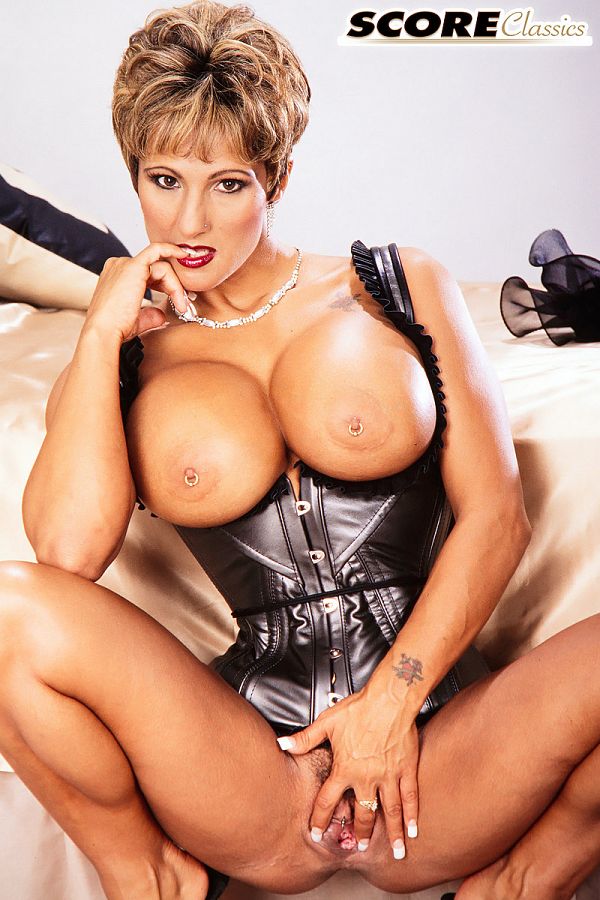 After debuting at SCORE in 2000, Corina Curves continued to shoot porn on the west coast. In August, 2003, several SCORE staffers went to the Gentlemen's Club Owners Expo In Las Vegas to report on the action and look for new models. They caught up with many SCORE Girls, including Corina. One of the great things about talking to adult models is that you can ask them questions you can't ask a waitress at your local diner unless you want to risk your lunch dumped on your head.
SCORE: Describe your blowjob technique.
Corina: I like to start out by running my tongue nice and slow around the head of the dick. I work my way down the shaft, licking and nibbling. Then I like to take it in my mouth nice and deep while twirling my tongue around the shaft and head.
SCORE: What's your favorite position for regular sex?
Corina: Doggy style.
SCORE: How often do you have anal sex?
Corina: Two or three times a month.
SCORE: What's your favorite position for anal sex?
Corina: Doggie-style or missionary.
SCORE: Do you like to swallow cum?
Corina: I swallow and I like it.
SCORE: Should a guy shave his pubes?
Corina: Most definitely, yes!
SCORE: What is the most unusual sex position you've ever tried?
Corina: The wheelbarrow.
Corina stopped appearing in adult videos after 2003.