A Bikini Kinda Day For Milly Marks
A Bikini Kinda Day For Milly Marks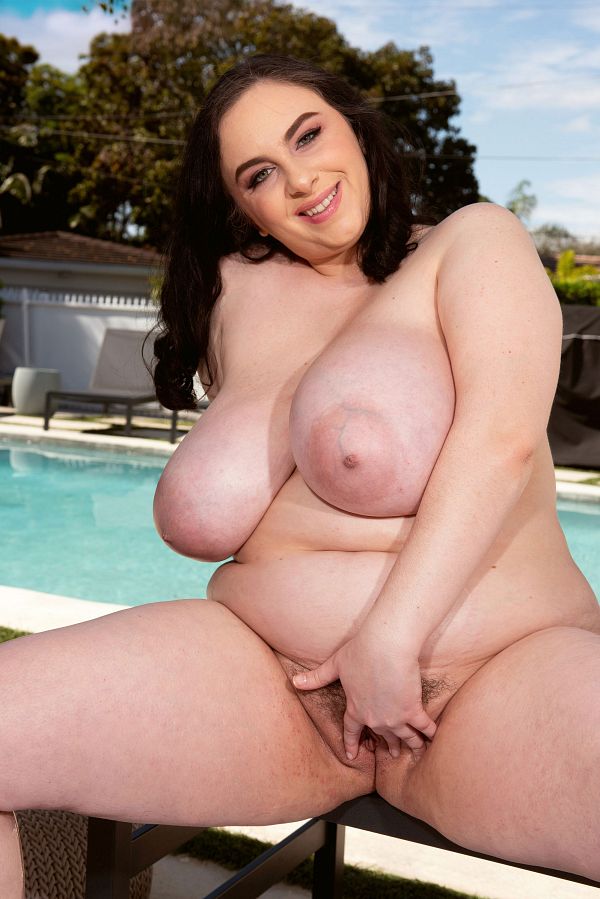 Milly Marks, Miami, a swimming pool, a selection of skimpy bikinis and a bottle of oil. This is like spring break without several hundred guys encircling Milly and blocking your view of her sexy body.
There's lots of images of Milly in this pictorial to save in the spank bank along with the others from her previous scenes. Milly will try on each suit and ask for your opinion, unless your brain is so overloaded that you can't think straight.
Milly seemed to like the orange suit best. "Do you think it fits? Do you like this color on my skin? What if I wore this out in public? I feel like it's super spring-breaky. Do you think anyone would stare at me and get a boner and jizz their little bathing suits?" Yes, they would.
Haulover Beach, a nude beach in Miami, would be the only beach to wear these bikinis because the tops are just too small for her treasure chest. Any sudden movement and Milly's tits would fly out of her top. Imagine Milly in any one of those bikinis running and bouncing in the surf.